Turn Any Drink Into A Slushy!
Make a slushy in under 60 seconds! Just pour any drink inside our Slushy Cup start to squeeze it, then boom you have your slushy made perfectly in under 60 seconds.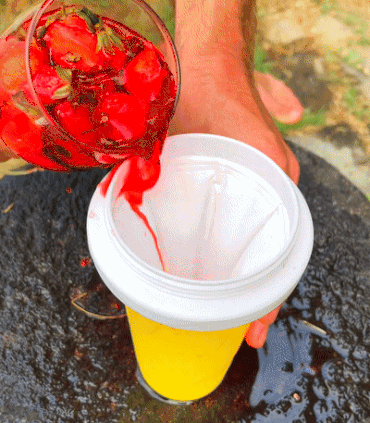 Features
🍨 Safe Material
All parts are non-toxic. The body of the mud cup is made of food-grade silicone material, which is safe, healthy and environmentally friendly; The inner tank is made of high-quality food-grade TPU material, which will never leak.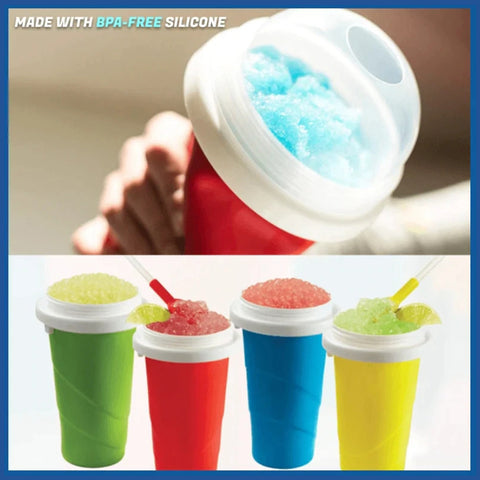 🍨 Ice Cream Cup 2 in 1 with Straw and Scoop
The scoop attached to the straw can be used as a scoop or a straw to meet different needs.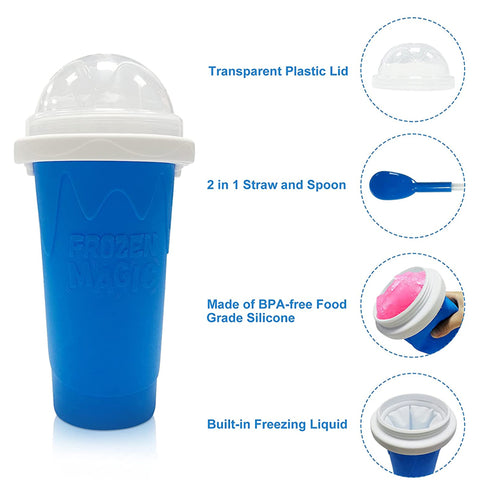 🍨 

Easy to use and reuse


Just freeze for 3-6 hours, pour into beverages, squeeze for 1-3 minutes for a delicious drink. Plus, this smoothie maker is reusable—just wash the cups and refreeze to start your next freezing adventure.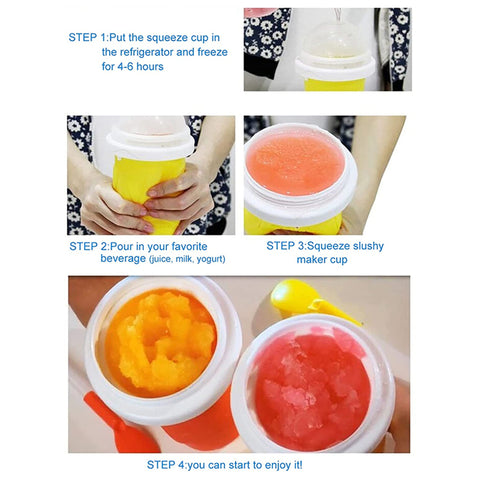 🍨 

Improved Quick Freeze Technology


The cup is filled with food-grade freezing liquid that turns your favorite beverage into a refreshing slush in seconds.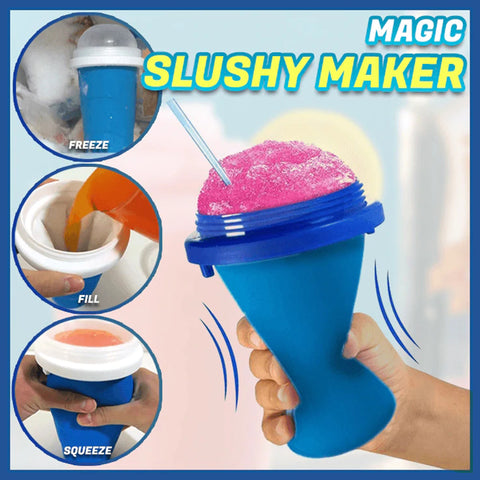 How to use
①Put the cup in the refrigerator for 5-6 hours before use;
②Pour in personalized drinks (juice, milk, yogurt, soda) and cover with the lid;
③Squeeze the cup with your fingers for 1-3 minutes, delicious Milkshakes, milkshakes and ice cream are done. Perfect for you, your family.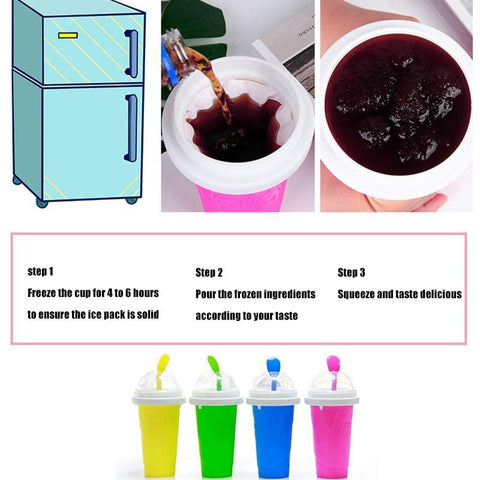 Product Specification

Package Includes
Instant Frozen Slushy Maker Cup Frozen Ice Cream × 1