Ultrasonic Pest Repellent Machine to Repel Pest Reject Lizard Rats Cockroach Mosquito & Home Pest
Simply plug ultrasonic bug repellent in the electrical outlet then it start working when you notice the blue light is on (provide a soft blue glow at night). Recommend install the mouse repellent between 30-50 inches away from the ground.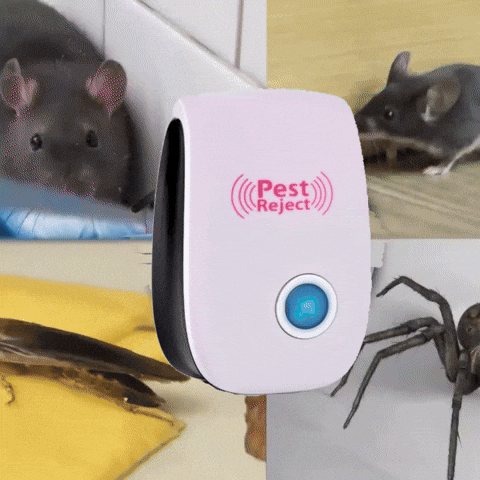 Rodent Repelling Aid for Reject Ants Spider Insect Control Electric Pest Repelling 
Each ultrasonic lizard repellent machine can cover area up to 1200 Square Feet. To achieve the best results. one unit for each room is recommended that every corner of your home can be all covered and protected. The ultrasonic pest control repeller can be widely used in house. restaurant. supermarket. garage. hotel. office. warehouse. hospital. etc. 
BENEFITS
SAFEST PEST CONTROL SOLUTION: Ou Indoor Ultrasonic Pest Repeller. The ultrasonic can act upon the hearing and the nervous system of the mice. rats and insects to make them unpleasant and uncomfortable and forces them to leave your home. Outdoor pests and insects will no longer come back.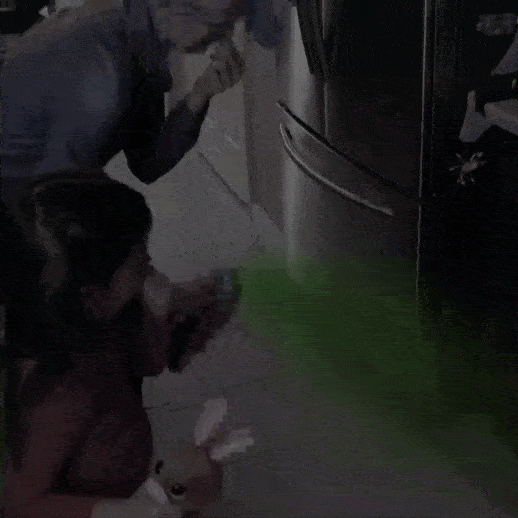 EASY TO USE: Plug-in a regular power outlet and red light is on. this time the machine began to work watch the pests go away.
RESULTS IN 3 - 4 WEEKS: Typical results can take 3-4 weeks depending on the severity of the pests infestation. Please use the device as per instructions.
NOISELESS: The ultrasonic waves that this repeller sends are far beyond the hearing range of human-beings. Enjoy a peaceful & pest-free tight sleep without any concerns for noise. keep your family have a good sleep form the noise.
KEEP HUMANS & PESTS SAFE: The ultrasonic pest repellent is only audible to pests such as mice. Humans and pets won't hear anything. and no harm to pregnant women and children. But if you keep hamster as a pet in your home. please do not use
Specifications
Material: ABS.Plastic
Size: 4 x 5 x 7 Centimeters
Weight: 50 g
Colour: Colour as per availability