About this item
Automotive Interior Accessories:
The cute and exquisite hooded shirt design is the biggest highlight of this product!
Our car gear shift cover stylish appearance + realistic style + comfortable touch + exquisite craftsmanship, which can make your car full of sportiness and atmosphere.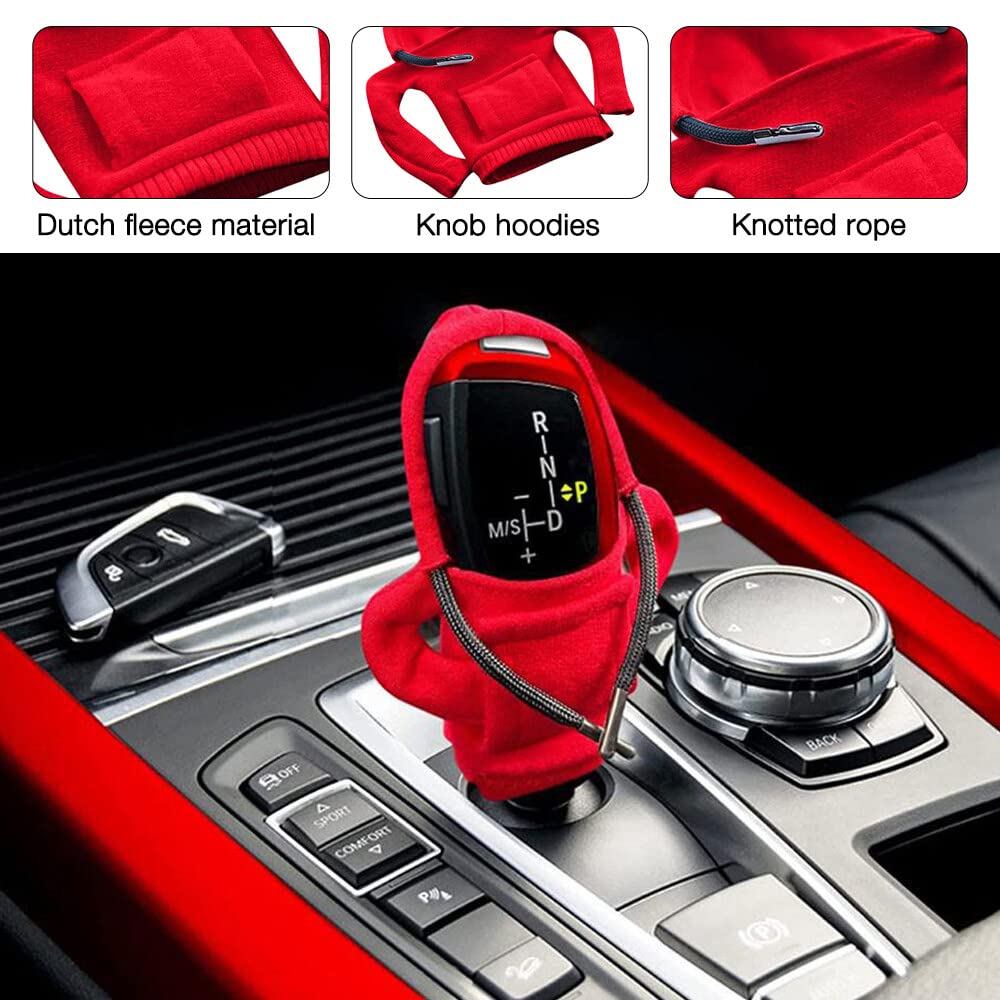 You can use the car gear knob cover for both manual and automatic vehicles such as cars, trucks and SUVs. It is widely used
Automotive Interior Protection:
Long term touching and using the car gear shift can inevitably lead to peeling, cracking, and aging. Therefore, your car shifter knob needs a 'small piece of clothing' to protect it.

Automotive Interior Covers:
The installation of the gear shift knob cover is very simple, and even children can easily complete it.
You just need to put it on the stick shift knob from bottom to top and adjust its position.
The material of flannel is very easy to clean and supports machine or hand washing, without fading or cracking.

Automotive Interior Decoration:
Automotive Interior Styling I believe no one would refuse such a cute, exquisite, and fashionable car shift knob cover!
Give it to the person you want to wish most in your heart, she or he will surely feel your strong care!