My sister, my friend
Walk with me. And along the way, we'll share... everything.
A gift to celebrate supportive friendships among women—best friends, sisters, co-workers, neighbors.
Figure of two females, one in cream dress, one in blue/gray dress, standing next to each other, with arms and hands connected.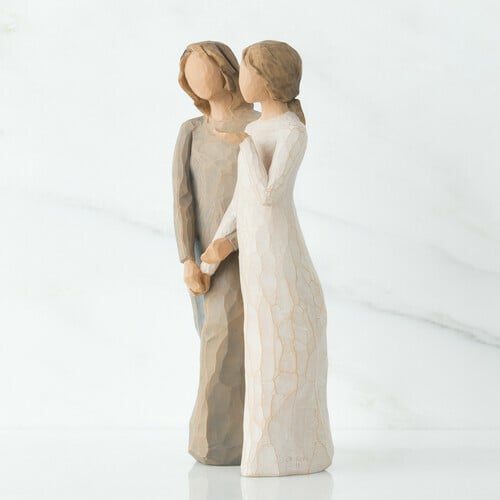 Three-sister figures communicate the close and loving relationships between three sisters, or cousins, or great friends. Women who encourage and support each other through all of life's experiences.
From each other, over the years, we gather strength, through laughter and tears.
5.2"h resin figure carved and painted by hand.
Sister pieces of every age - from birth to adulthood. Nothing comes close to the closeness of sisters.
SPECIFICATIONS:
Material: Resin

Color: As shown in the picture.

Size(Three Sisters): 6.3"*4.7"*5"




Size(Two Sisters): 5.2"*1.5"*2"



PACKAGE INCLUDED

1 × Hand-Painted Art Ornament