Health Disclaimers:
This item is not meant to be used in the diagnosis. treatment. or prevention of any disease. Outcomes might differ. they could not be normal. and evaluations or testimonials might be made up. According to any before/after pictures on the home page. 'Results may vary / may not be typical.' This material should not be used as medical advice because it does not represent any such advise. Before altering your medical regimen. speak with your doctor.

Just over 29 million people in the United States alone have received a diabetes diagnosis. It equates to around 9.3% of the entire population. Undiagnosed diabetes presumably affects another 8.1 million people.
When a walker wears a shoe that is either the wrong kind of shoe or a poor fit for their feet. they are more likely to have walk-related foot problems.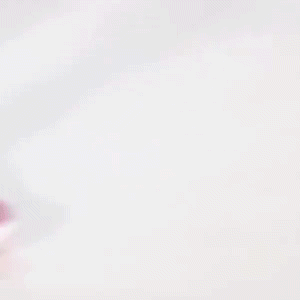 Women who have diabetic neuropathy in their feet must take safety measures to prevent foot wounds. Within a few hours. an ulcer might form under the foot. Orthopedic diabetic shoes can help avoid issues including ulcers. calluses. and strain. These risks might eventually result in amputation if left unchecked.

Thankfully. by investing in a pair of correctly fitting diabetic walking shoes and practicing good diabetic foot care. the majority of diabetic foot issues may be avoided.

1. COMFORTABLE AND LIGHTWEIGHT

Using a special platform and a wedge shape. we tried to make it soft so you could feel like you were walking on air. Whether standing or walking for a long time. it will minimize any foot soreness.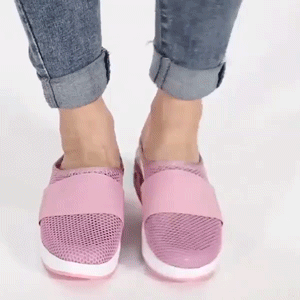 Lightweight. aerobic. amphibious. and an alternative for in-room amenities.

2. ELASTIC HOLLOW OUT KNIT UPPER WITH BOXED TOE

Round toed breath cloth with hollow knit top and elastic waist. maintains greater comfort for your feet. The mesh is comfortable in the summertime heat.

Separate. Align and straighten your toes.

3. AIR CUSHION OF NEW GENERATION

special air-cushioned insoles with cushioning for arch support. and more precisely fit the feet. enhancing the comfort and sportiness of the feet.
It enables the protection of tendons. joints. and muscles.

It enables the protection of tendons. joints. and muscles. Your body will be protected from the following impact force by the air capsule. which will instantly assume its previous shape. because of that. shield your body from stress and weariness.

4. NON-SLIP INSOLE AND ARC SUPPORT

To provide the stability of the plantar support when standing up straight. the arch of the foot's major job is to distribute gravity from the ankle joint via the talus to the tiny head of the metatarsal bone and then to the calcaneus.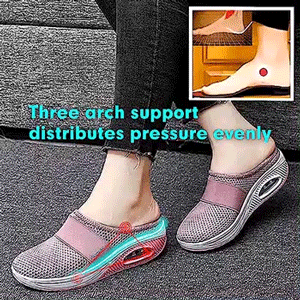 Our memory foam insole with unique double cushioning is included. provides the best stability by supporting the heel. hence relieving strain on the toes.

very light EVA rubber Slip-proof sole. Your feet can be cushioned and relieved of pressure by pressure points on the soles.

5. PERFECT FOR WORKING ALL DAY ON YOUR FEET

has a gentle air cushion structure. You won't become fatigued from standing or moving about for a long period. For those who must stand or walk for extended periods of time. these work shoes are ideal.

These are stylish shoes. They go with all of your dress. shirts. and pants. so you can wear them all day. This is the ideal pair of house shoes or holiday present for loved ones.

Is causing joint pain frustrating? The issue is typically deeply ingrained at the bottom of your body. in your feet. Unbalances in the knees might result from a weak imbalance. muscles and the hips.
Because of this. we believe you'll like the Open Toe Foot Alignment Sandals.

Simply. To increase support. put them on and tighten the toe clasp around your feet.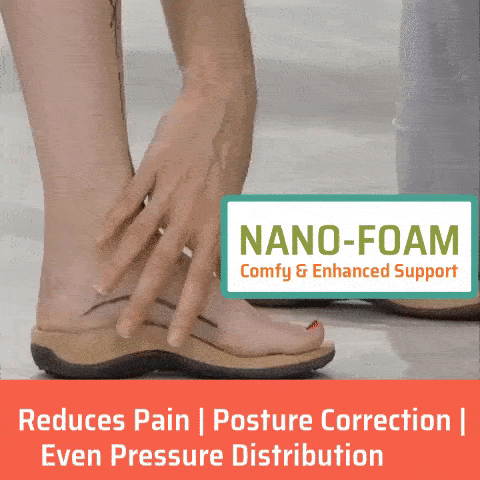 It is lightweight yet has a wedge shape that will help you walk more stably and stand for extended periods of time. without any stress or disproportion.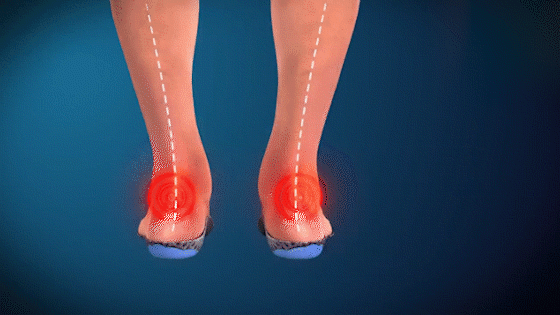 SUPPORT FOR ARCH

By keeping your feet in their natural position and at the ideal angle. these sandals restore posture and alleviate muscular imbalances.

Orthotics with Specialized Arches from FootScientific
Is the discomfort in your joints aggravating you? The majority of the time. your feet—the foundation of your body—are the source of the issue. Unbalances in the knees might result from a weak imbalance. muscles and the hips.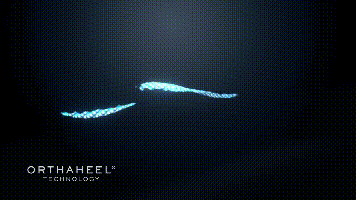 Product Parameters:
Shoe Style: 

Sandals. Slippers. Casual Shoes

Upper Material: 

Mesh Fabrics

Outsole Material: 

EVA

Heel Height: 

Low Heels(5cm)

Shoe Width: 

Medium

Sole Hardness: 

Soft

Toe Shape: 

Round-Toe

Season: 

Summer

Occasion: 

Casual
Packaging Includes:
SHIPPING INFORMATION
Domestic Shipping (UNITED STATES):
Your order will be packaged and shipped within 1-2 days of ordering. Tracking info will be emailed to you once the order has been shipped. Shipping will take 3-5 days. 
OUR GUARANTEE:
We believe our products can help people's everyday lives. and we fully stand by our products. We offer a risk-free 30-day guarantee on all our products. If you don't have a great experience. we will ensure you are satisfied with your purchase. We also offer a 1-year free breakdown warranty on our products.